Intelligent Business Intermediate Style Guide
Published by: podval (Karma: 14.52) on 18 October 2007 | Views: 12116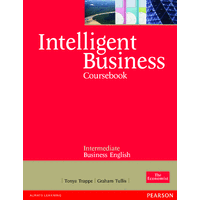 Intelligent Business Intermediate Style Guide

New
 The Guide is designed to help business students and practising professionals to become more familiar with the styles and techniques of business writing. It contains samples of the most common types of business document, such as letters, emails, memos, faxes, minutes and reports, all with full explanation of usage, language style and layout.
Справочник разработан, чтобы помочь изучающим английский язык в постижении искусства делового письма. Он содержит примеры большинства типов деловых документов с полным пояснением.
Справочник представляет собой брошюрку, которая вклеивается в каждый экземпляр учебника Intelligent Business Intermediate Coursebook.
Dear user! You need to be registered and logged in to fully enjoy Englishtips.org. We recommend
registering
or
logging in
.
Tags: Guide, business, Intermediate, Business, Style